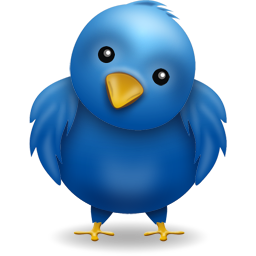 I must confess I didn't start it – I followed suit like a lemming. Others braver than me had forged the path. But this morning I killed my Twitter account after over four years of activity and building up a large collection of followers and friends. So why are people doing this? I can't speak for anyone else, but here are my reasons…
I joined Twitter primarily because it seemed such a good research tool. Each and every day as I expanded my community I got useful links to websites, tools, research and opinion articles and a lot more. And mostly, when it started, I was able to keep up and store the good ones. But I just don't have time to follow all those links anymore. I bookmark them and I never return to them. So there's strike number one…
I also liked Twitter because it let me know where my friends were, and what they were doing – and that was fun. It also meant I knew when we were going to coincide at events, what they'd written, etc. I'll miss that part of things, but then I'll still meet up with people and still talk to them, so maybe the utility of knowing where they are was over-egged.
Then there was the unfortunate incident blogged about elsewhere on these pages – I think that was the beginning of the end for me. It has (unfortunately) made me more suspicious of the people I 'meet' online, and I've noticed that this suspicion has unconsciously carried over into my real life and to events that I attend. I now find myself wondering what kind of people they are. In the olden days, when one simply met at conferences, I used to consider myself a pretty good judge of character, but those days are gone.
And events themselves have become unmanageable to me. I used to know a bunch of people and, generally, at some point during a conference I would spend some quality time with them and have proper conversations. But, increasingly, I find myself 'knowing' more and more people, and having shorter and shorter conversations with many of them. I think I want to go back to the quality time. Odd that the 'PLN" should have resulted in that for me, and of course your mileage may vary, but my conclusion is that I have more fleeting and shallow conversations with far more people. I'm a-yearning for the olden days.
So when I really sat down to think about it recently, I realised it wasn't working for me. I couldn't keep up with all the links, I couldn't be a good friend to all my new friends online, I was suspicious of the motives of people (unfairly, obviously – but, once bitten…) and there just seemed little point.
This is a quick reaction to the decision. I think I have more to say…